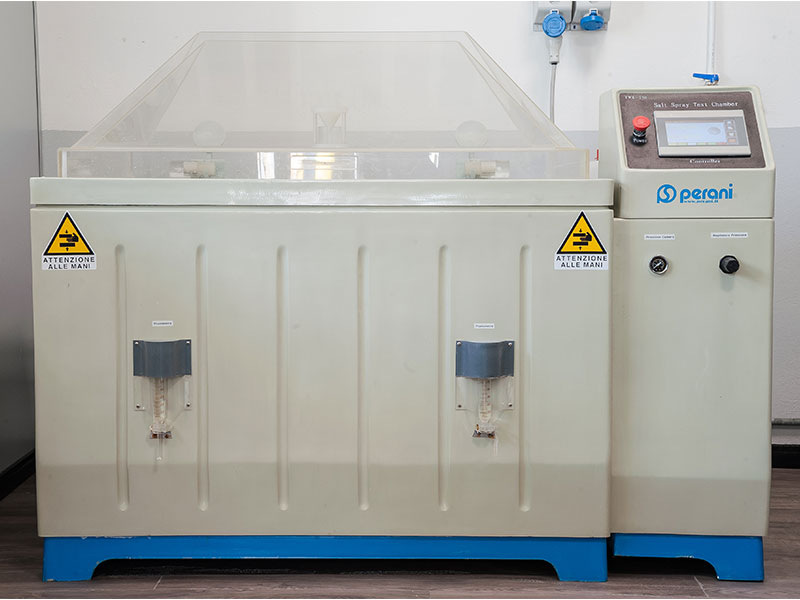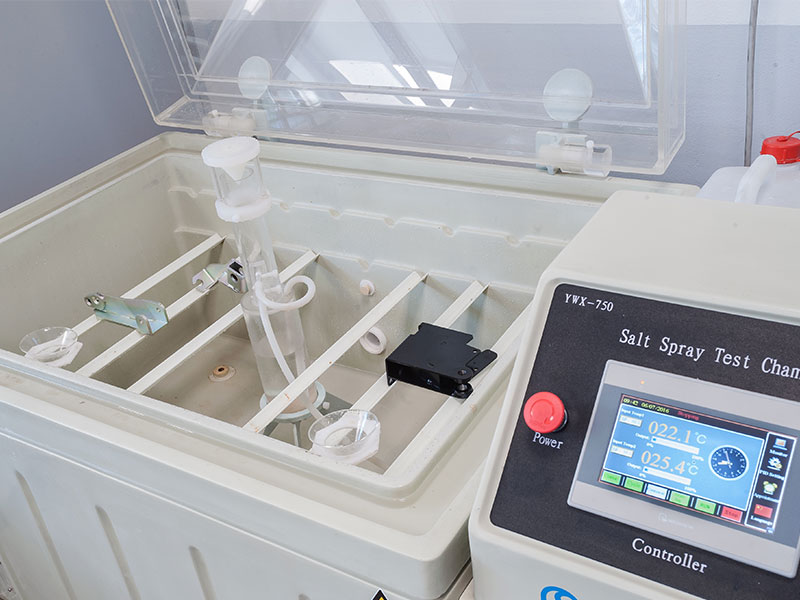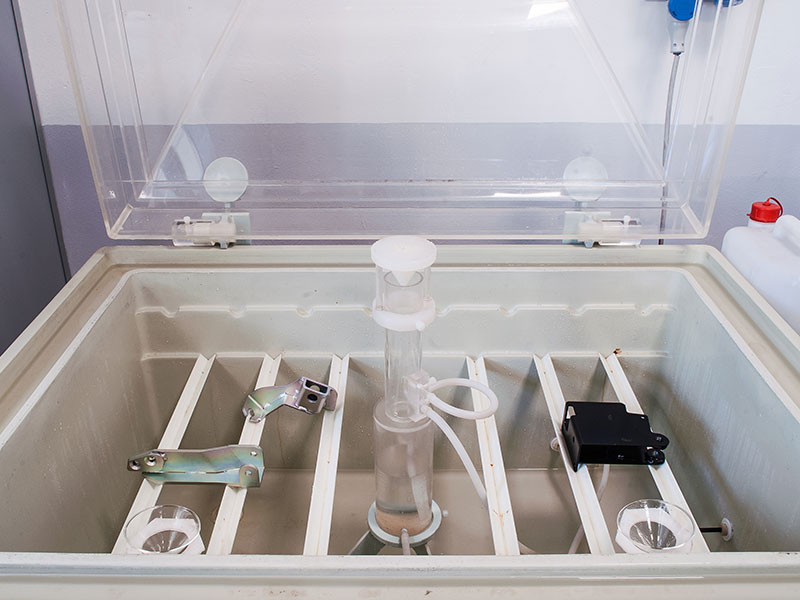 The Salt spray chamber is an equipment capable in reproducing in the fastest way the corrosion phenomena produced by the atmospheric agents and is being used to check the strength of the superficial protective layers applied to metal components, such as  galvanization, cataphorese and paintings.
The equipment is capable of  complying with all the regulations in force and  with the customer specifications in terms  of resistance to corrosion, so to define the procedures, the duration and the evaluation of results.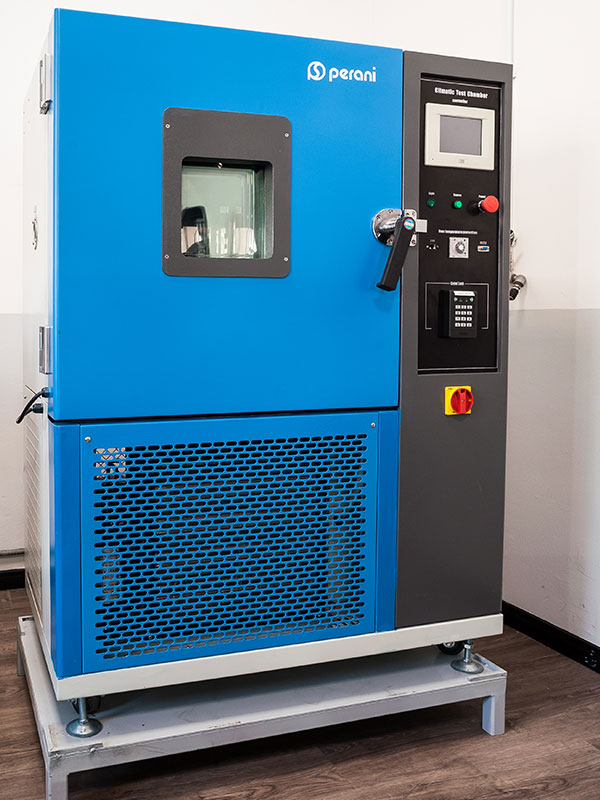 The Environmental test chamber is an equipment capable in reproducing in the fastest way the ageing phenomena caused by climatic factors, mostly temperature variations and humidity.
It can produce changes in temperature from -40°C to +130°C and in relative humidity between 20% and 98%.
An electronic system of regulation allows to program the sequences of variation of test parameters, according with norms and specifications applied.
The tests may occur both in static and dynamic mode; the equipment is provided of holes of access for any actuators operating from outside.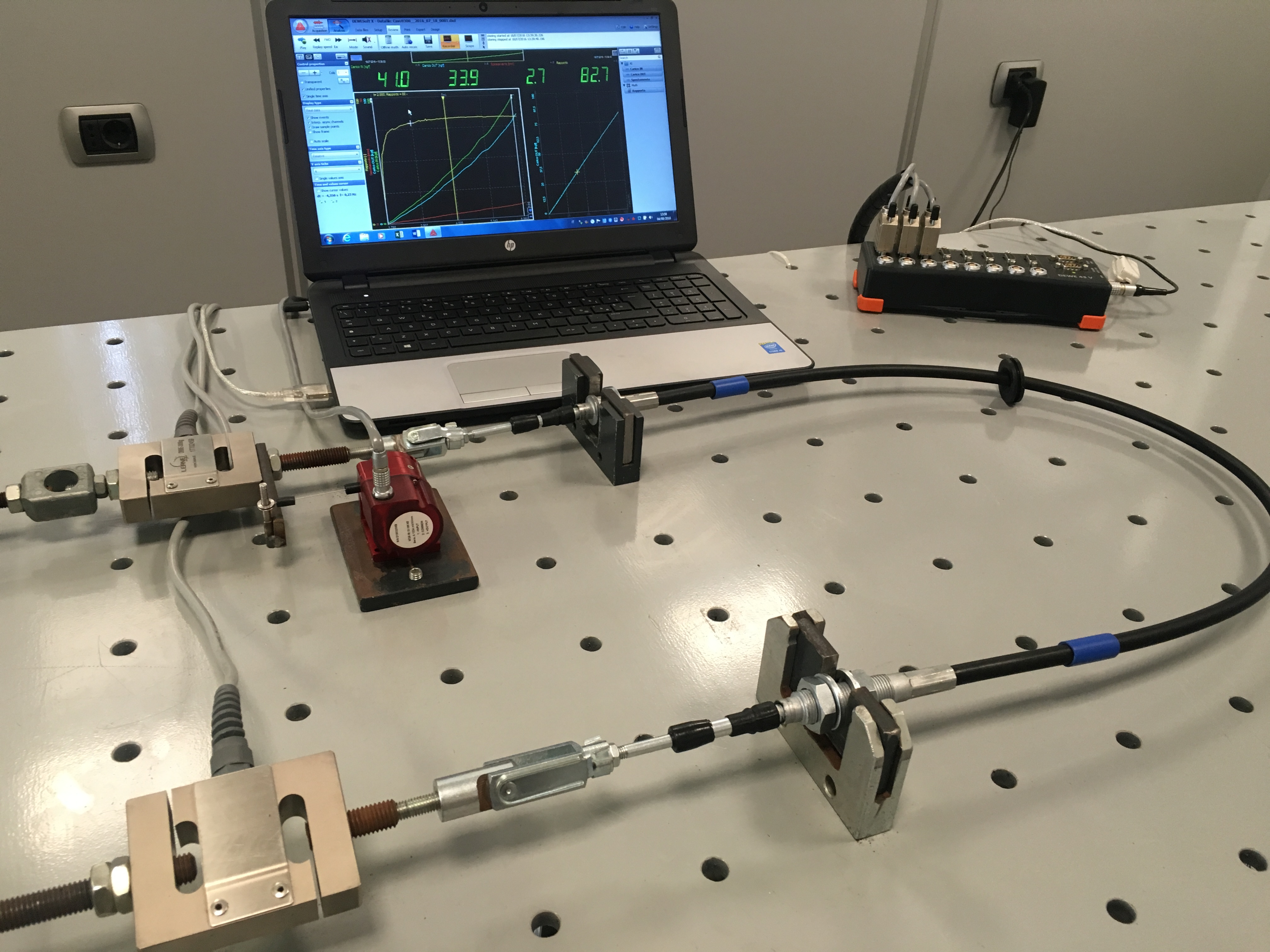 The tool used for the detection of cables' efficiency, both pull and push-pull, is constituted by a data acquisition system of great capacity.
Load cells and a strain gauge are connected to it,  and the signals so produced are properly converted and sent to a PC for the graphic visualization and the processing of results.
It is therefore possible to display the hysteresis of the incoming applied loads and outgoing  detected ones, whose relationship expresses the curve of efficiency.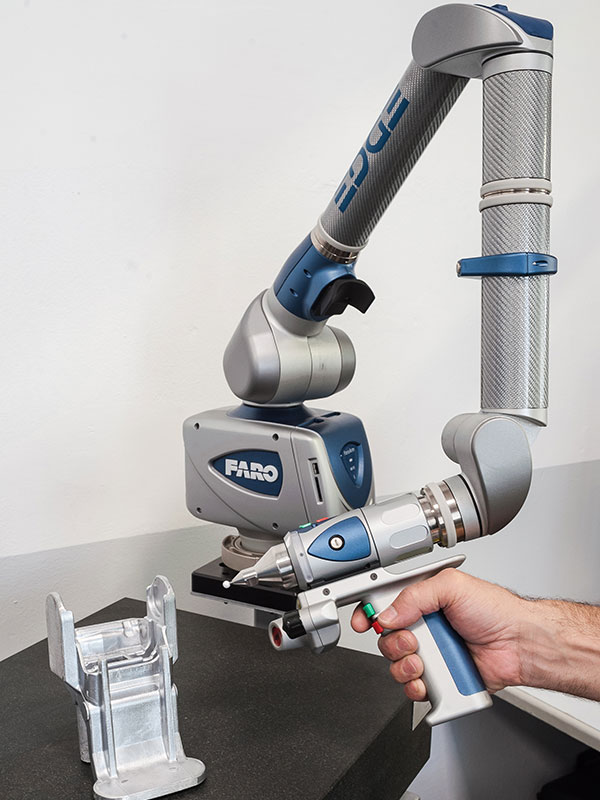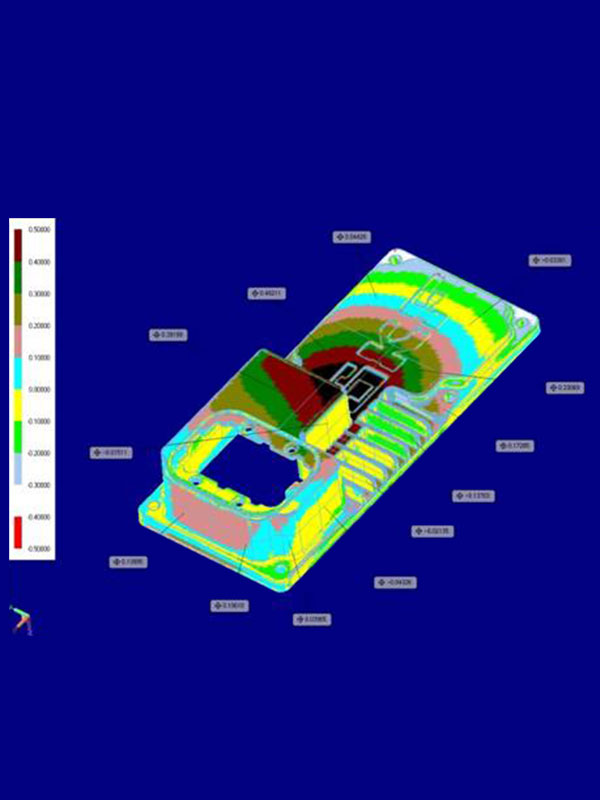 Our laboratory is endowed with a cutting-edge system of dimensional detection. It deals with a so-called "arm" with 7 axes of movement and a great flexibility that allows to take measurements in otherwise inaccessible points for a normal measuring system.
Furthermore, it is equipped with a laser scanner capable in recreating a three-dimensional image of the object to check. The image is then compared with the ones obtained by Cad, so to detect and point out the dimensional differences.
This enables to perform rapid measurements even on very complex particulars.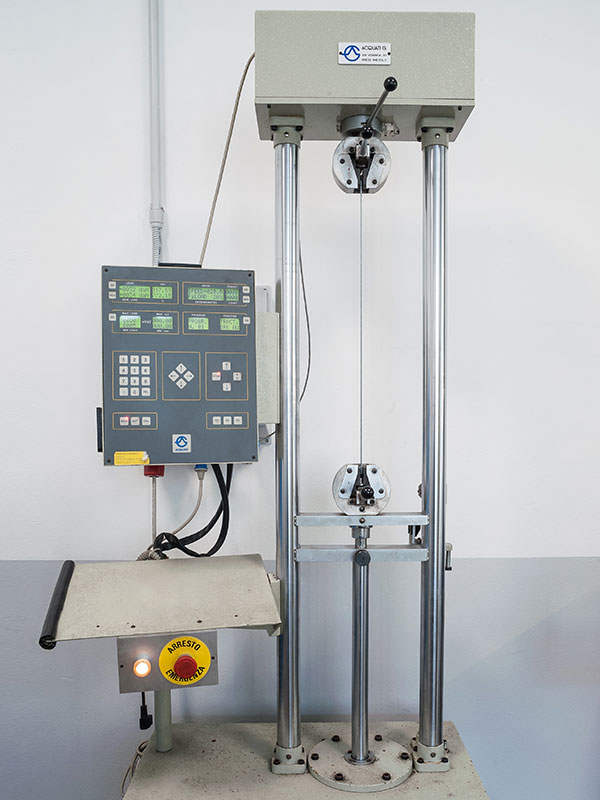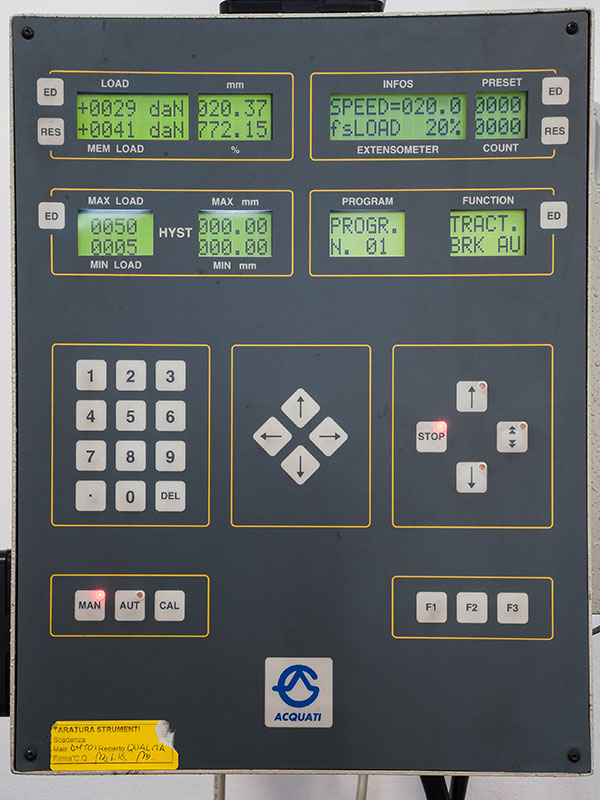 The equipment for the Traction test is used to verify the breakup loads of the ropes and to ascertain its extension. Functionally, it's about an electronic dynamometer with oleo-dynamic traction, capable in producing loads from 0 to 5000 daN.
The acquired evidences allow an instant reading of the applied load and of the extension, as well as the recording of the maximum values reached during the breakup of the sample submitted to test.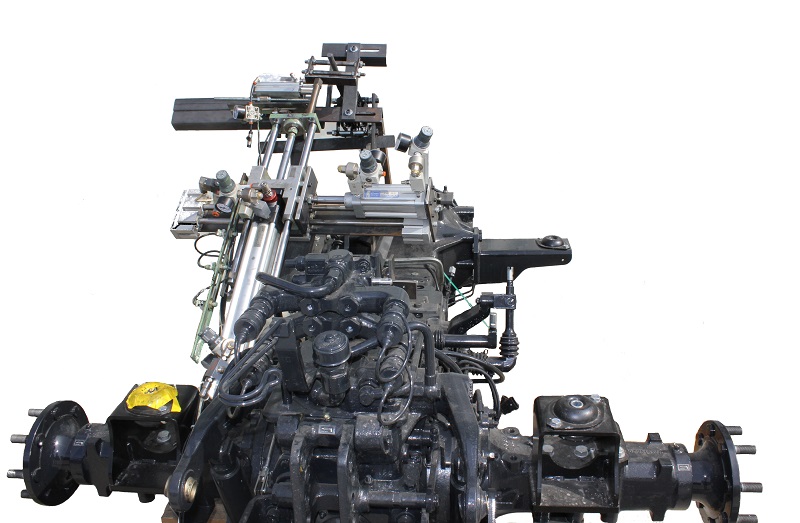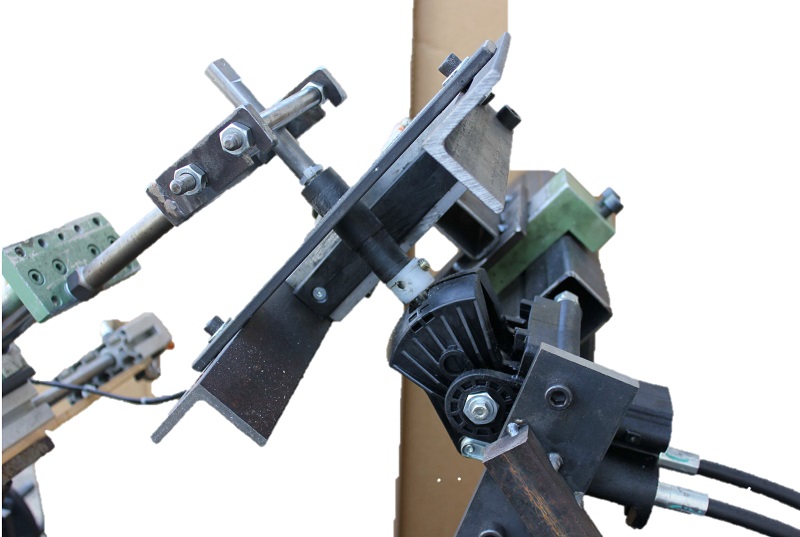 Example of bench test for gearshift tower.
All the test benches are designed and built internally